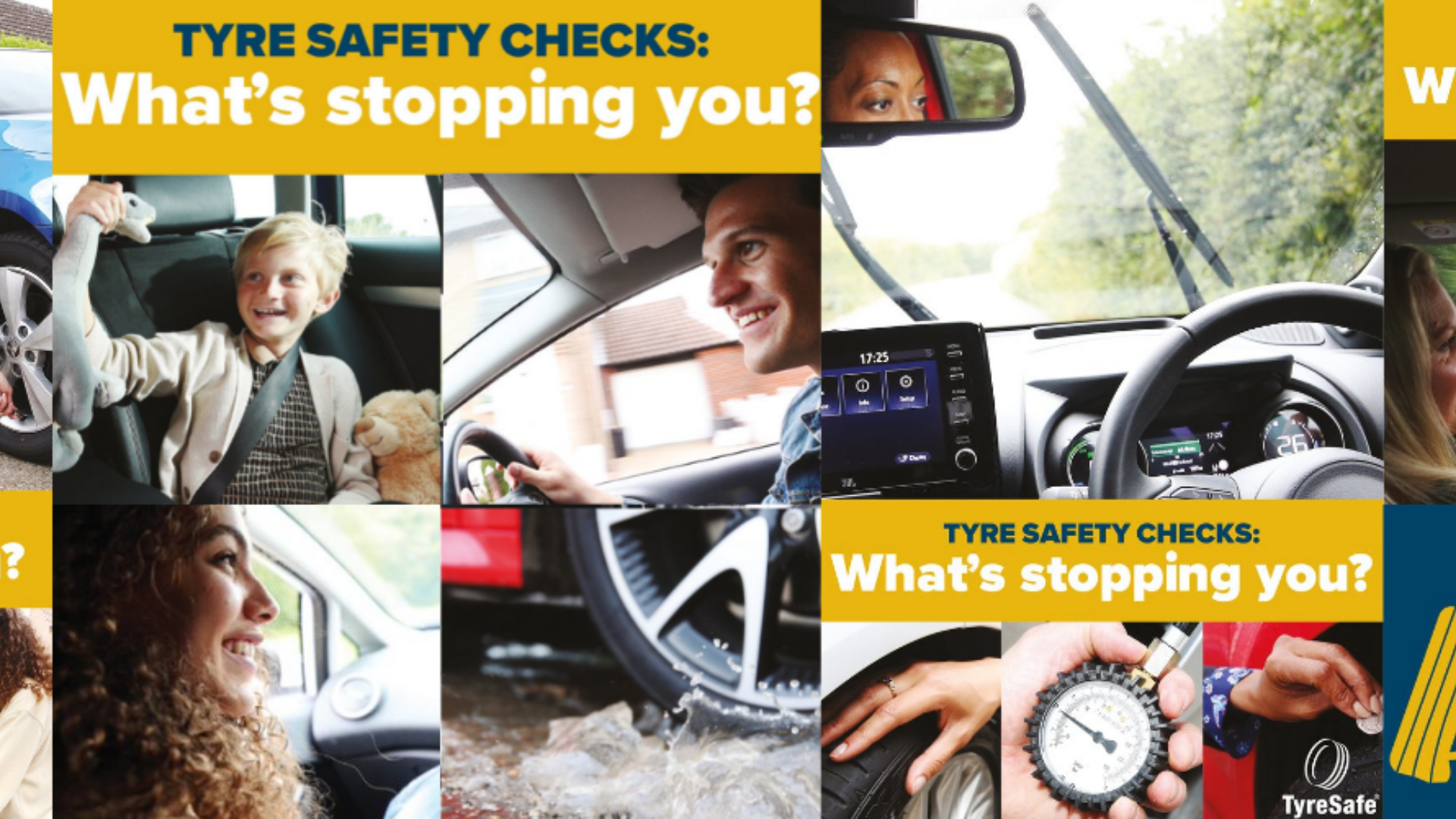 CJAM launches Tyre Safety Month
October is Tyre Safety Month, and CJAM works in partnership with TyreSafe, the leading UK tyre safety charity, to coordinate, create and distribute a range of marketing and campaign materials to drive home core tyre safety messages and drive behaviour change.  This year's campaign builds on an extremely successful year for the charity, that has spent 2021 enhancing its digital efforts with two additional core campaigns – SEO and paid social.
The campaign 'What's Stopping You' highlights the incredibly high stakes when driving, particularly if drivers neglect to check their tyres regularly.  The series of videos and images depict friends, family and loved ones, along with drivers and other road users who are all potentially at risk if tyres are defective.
TyreSafe urges drivers to check their tyres once a month, every month, and before long journeys, and while October plays host to a Tyre Safety Month campaign, the charity works year round to spread the tyre safety message, both to the public and via its supporters.
CJAM coordinated the filming, production and placement of the Tyre Safety Month assets, with the 'What's Stopping You?' message an impactful play on words about the importance of tyres as the only point of contact with the road, and the barriers to regularly checking tyres, which should only take a few minutes. You can view the core campaign video here