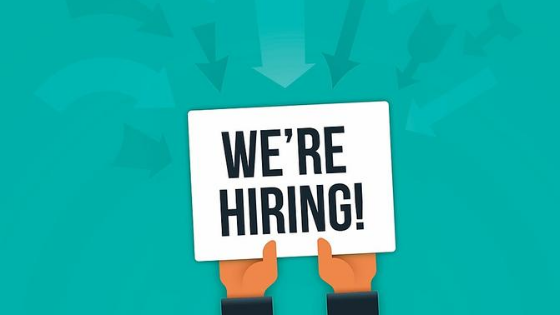 We're Hiring Administrator Role with CJAM
Are you ready to embark on a fulfilling administrative role with a difference? At CJ Association Management Ltd, we're on the lookout for an experienced, full-time administrator to join our award-winning team in Colchester, Essex. If you've never heard of 'association management,' no worries—your skills may well be transferable.
What is Association Management?
Association management involves the day-to-day running and administration of trade associations, federations, not-for-profits, and charities who do not have employees to carry out these functions 'in-house.' The services typically include membership, finance, meetings, events, communications, administration, governance, and representation. In short, it's about supporting clients in every way possible, from strategy to sticking stamps on envelopes—whatever needs to be done to ensure their success.
At CJAM, we have a friendly and dedicated team of 15 professionals, all focused on delivering the best for our clients and for each other. Our successful applicant will be required to work two days in our Earls Colne office and three days remotely, offering flexibility while ensuring effective collaboration.
Your Role: Adding Value Every Day
As we continue to grow and expand our services, we're looking for a skilled and dedicated administrator to join us. Your role will encompass a diverse range of day-to-day activities, reflecting our commitment to adding value wherever we can. You'll also have the opportunity to support events a few times a year and occasionally travel to meetings, so a willingness to travel, a driver's licence, and access to a car are essential.
Key Responsibilities: Making an Impact
In this role, you'll be the main point of contact with the board of one or more clients, manage member subscription renewals, and develop member engagement and recruitment plans. You'll also play a vital role in planning and managing events, attending association meetings, and supporting client leaders in their volunteer activities. Keeping member CRM databases up to date, planning communications across different channels, and supporting and directing team members to meet client expectations will be part of your daily responsibilities.
Essential Skills & Experience:
– Proficiency in Word, Excel, and PowerPoint
– Willingness to travel within the UK to attend and manage events and meetings (a driver's licence and a car are essential)
– Proven track record of a strong member or customer-focused approach
– Experience in running projects and/or events, including budgeting
– Ability to adapt to changing priorities and a proactive, hands-on approach
Desirable Skills & Experience:
– Previous experience in an agency or serving multiple clients
– Experience with a membership organisation
– Knowledge of social media management
– Familiarity with web content management
– Understanding of financial accounts, including budgeting, P&L, and cash forecasting
Why Join CJAM?
At CJAM, we offer a supportive and inclusive work environment, along with a range of benefits, including:
– 25 Days Holiday plus Bank Holidays
– Private Medical Insurance
– Pension Scheme
– Mobile Phone
– Laptop
Ready to Apply?
If you're eager to take on a role where your contributions matter and have a direct impact on the success of our clients, we'd love to hear from you. Please send your application to hello@cjam.co.uk
Join CJ Association Management Ltd and be part of a team where dedication, expertise, and commitment make a real difference. Apply today and kick-start your exciting journey with us!