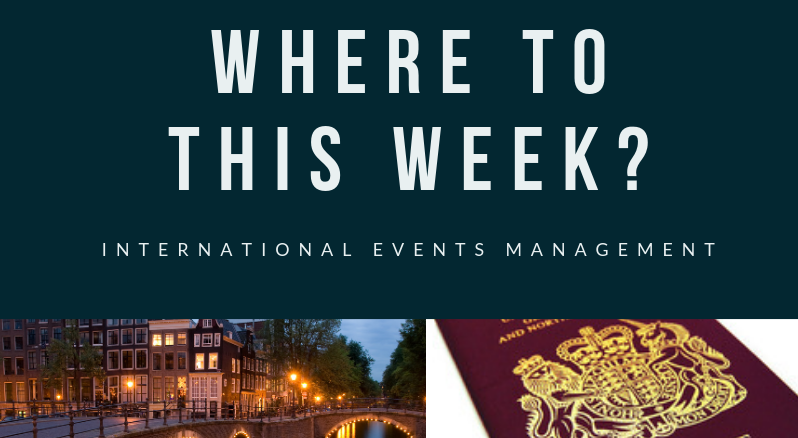 This month we're Amsterdam bound
We've travelled the globe for our clients, this month we are headed to the dutch capital. We'll be combining our cross-department expertise to offer highly reputable events management for one of our association clients, as part of a busy events calendar.
Events management team
Marketing and design department
Finance department
Association account management
The flagship annual conference for one of our association clients is an event that has pulled from all the above resources to run to budget, with highly impactful and cost effective digital and print marketing materials, social media and app. All coordinated by one of our dedicated Senior Account Managers, Donna Tuck: "Working on overseas events presents a wealth of challenges but is always a great opportunity to demonstrate the depth and breadth of our in-house resources. We're so lucky that we do not need to outsource any element of production and planning, and can therefore keep a strong and firm grasp on operations. In addition we have benefited from CJAM's multilingual staff, translating materials into Dutch to maximise the output and engage with potential delegates locally."  CJAM's on-ground team will leave no stone unturned, from delegate registrations to the gala dinner. This enables us to make adjustments and continually evolve to provide world-class events management for our clients.
In Amsterdam this week, CJAM will be managing every element of the event including:
Event scheduling
Delivering print material programme, assets such as branded pens, lanyards, tote bags
On-site social media coverage
Catering and hospitality
Speakers programme
Delegate survey
Breakout sessions and workgroups
Registrations
Drinks reception
Sponsorship packages
The three-day conference will unite over 130 international delegates at the Courtyard Marriott Schiphol Amsterdam Airport for a full and varied programme of lectures, seminars and breakout discussions, culminating in a conference dinner.
CJAM Events Manager, Marnie Bradford, has been planning and securing fixtures for months and always approaches events with anticipation, excitement and confidence. "It's wonderful to see the plans coming together but more importantly to make sure the client is cared for from start to finish. Many of the international and UK events that we coordinate and manage have considerable budgets and define the calendar for associations and charities."
If you're looking to plan your next event and want to find out how your membership organisation could benefit from our wealth of experience and expertise talk to us.  We could save your organisation time, streamline your budget and ensure your next event, large or small, is a great success, with a heavy focus on member engagement and budget management.