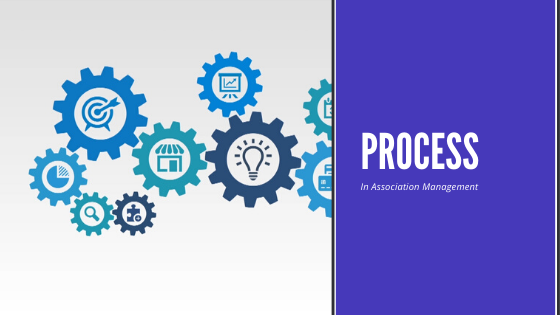 Implementing Process In Association Management
By managing multiple associations from a variety of industries across industry verticals the team at CJAM knows the importance of requires strong adherence to and knowledge of robust processes to:
Maximise budget
Improve efficiency
Align departments
Streamline communication
Ensure accountability
Optimise resources
Standardise procedures in line with task completion and targets important to each and every client
Processes within Association Management are central to individuals, teams and stakeholders knowing and understanding their roles and responsibilities. The directors at CJAM are responsible for ensuring our team understands and adheres to process, and that these are followed to the highest quality for every client.
So how do we ensure our processes are robust?
Here at CJAM we follow a six-step approach:
1. Define your goals. What does success look like? What is it we are trying to achieve? Most importantly we ask – IS THE PROCESS NECESSARY?
2. Plan and map your process. Which staff members will be involved? How long should each task take? Which line manager is responsible for quality checking and client communication?
3. Set actions. Identify and enable the key steps to completing the process.
4. Test the process. Both in house and external tasks must be tested to ensure the process is robust across different business needs and adjust it accordingly.
5. Implement the process – Train and advise all relevant staff of how the process works and how it benefits the client.
6. Repeat the process
How does process add/create value for our clients?
We work to ensure each process creates or adds value for our clients by achieving its aim in as few simple and accountable steps as possible. We know from our years of experience that processes should only be implemented if they are necessary. In essence, where process can end up generating more work than it achieves, we eliminate it or integrate it with a larger goal.
Our processes, by nature, need to be highly flexible to cater for the different needs of our clients. However, we make sure the stages within each process are completed by the assigned staff member. This means , ensuring that any fundamental checks and quality controls will still occur regardless of the client or the size of the task.
Most importantly, our processes are all regularly audited to ensure complete compliance and peace of mind for our clients. From finance through to governance and marketing, our team of directors and highly trained staff work within universally acknowledged good practice guidelines. We look after that so that our clients can concentrate on developing strategy and value for their members.
Combining software with experience
Between us our team has more than 20 years' experience in Association Management which is vital for ensuring effective in terms of communication and implementation of process. But we also enhance our work by using software and platforms that help to increase efficiency, reduce risk and maximise compliance.
Using our unique blend of human experience and IT solutions, we seek to improve transparency between our in-house processes and the end result for our clients, monitoring KPIs and targets, via universally accessible channels. Furthermore, business process software enables our highly skilled and talented workforce to apply and invest their efforts in the most important places.
If you would like to spend less time worrying about streamlining your operations and more time focusing on servicing your industry, working on behalf of your members and growing your association, speak to a member of our team today.