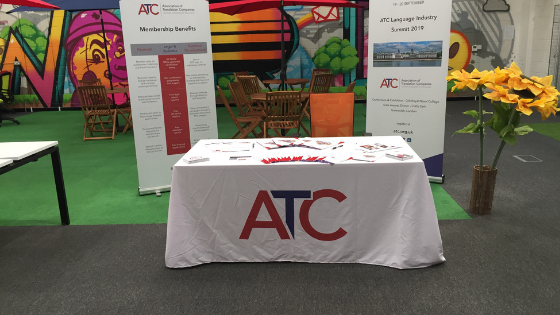 Leeds Networking Event a Huge Success
On Tuesday 26 February, the events and secretariat team hit the road to attend a Brexit lobbying event for the ATC.  The networking event was compiled, planned and executed to help small businesses in the language services industry prepare for an uncertain business landscape after Brexit.
Held at the inspiring training centre of ATC member company, TheBigWord, the Leeds-based networking was set among an indoor garden, giant chess board and a table tennis table for those wanting to take a break from the discussion.
Guest speakers included Louis MacWilliam, immigration lawyer, who delivered his talk 'Brexit, immigration and securing your migrant staff' to a full lecture room of delegates from the language services industry. Louis shed light on the EU Settlement Scheme and how to reassure staff about the upcoming changes.
Other speakers included TheBigWord CEO and founder, Nihat Arkan and TheBigWord Executive Chairman, Larry Gould.
The event timetable contained a mixture of insightful presentations with break out discussion groups and seminars to enable delegates to ask more specific, questions and share their experiences and expectations with other translation professionals.
Delegate numbers and responses superseded previous events and the day has been a great success in underpinning the ongoing Brexit lobbying efforts of the client.
Work to support both the secretariat and PR and marketing efforts for the ATC continues and their busy calendar of events culminates in their flagship Language Industry Summit held at the Cutty Sark in September.